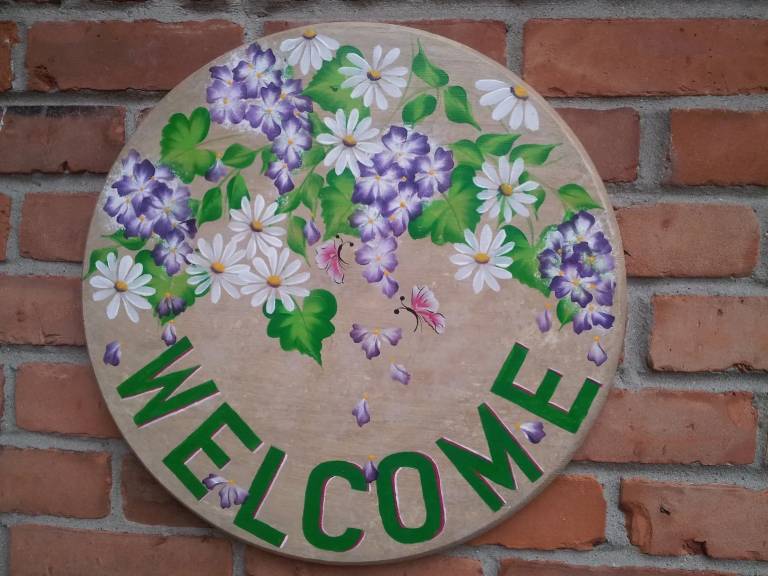 Know How Our Creative Business
Came into Existence!
We create painted trash cans, one-of-a-kind designs, and more. The Painted Can started as 'Krysta's In The Pointe' over 20 years ago in the suburbs of Detroit as a Studio/workroom for the design trade. We specialized in slipcovers but also fabricated custom window treatments, accessories, and one-of-a-kind designs.
We were a workroom for all the local Calico Corners, fabricating their slipcovers for years. Krysta's participated in many of the Junior Leagues' Designer Show Houses as a designer and a workroom for other local designers. Murals and hand-painted pieces, along with garden art and home decor, rounded out the decorative services we provided. This evolved into the opening to the public at trade pricing.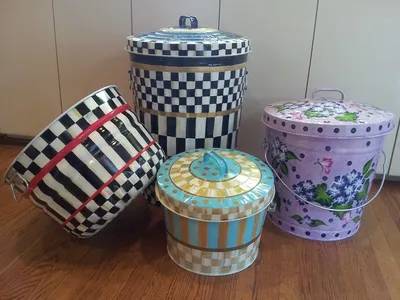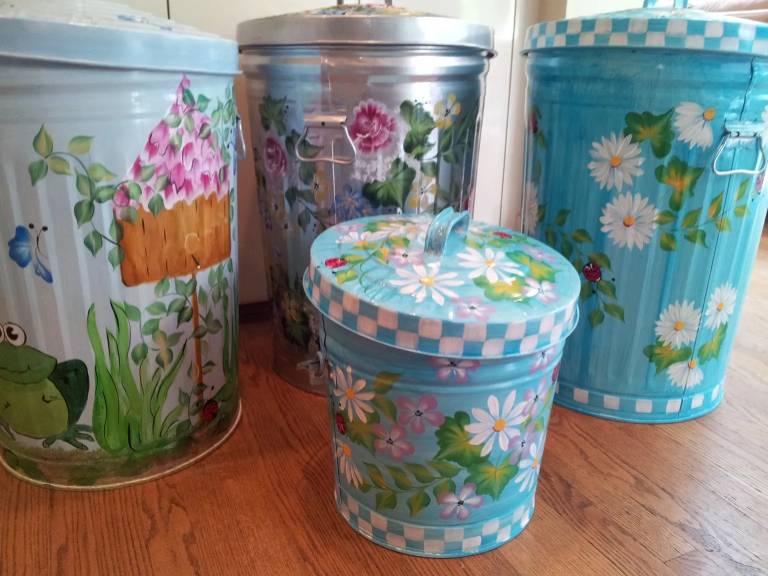 Our Journey to
Custom Can Products
As time went on, our hand-painted trash cans took over and blossomed. We now still offer custom-painted decorative pillows, floor cloths, hand-painted simple slipcover, and our mainstay of galvanized hand-painted items. Custom orders are available and encouraged!
Willing to invest the time and effort in further developing our company's reputation through the institution of quality products and innovative concepts, we will strive to make your experience with us enjoyable and a repeat occurrence. As a result of our dedication to continually supplying a quality product, a high percentage of our business is from repeat customers and referrals.